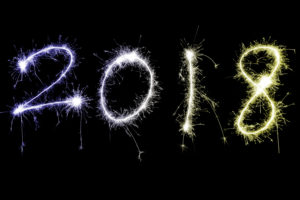 Welcome to 2018! We are now four days into the New Year and we begin the annual tradition or ritual of the New Year's Resolution. You know what I'm talking about. It's that list of things that we're going to do (or not do) in the New Year; and from what I hear, there's an outcry that people want less, not more: less weight, less stress, less financial worry, less time away from friends, less arguing with family, less health concerns, etc.
I think that we need to demand more in our lives, not less. More time serving those in need, more patience with others, more peace in our hearts, more thankfulness for what we have, more concern for human life, more honesty and integrity, more kindness, more love of neighbor, more compassion and warmth, more reverence for the earth, and more prayer in our lives.
Today we celebrate the feast of St. Elizabeth Ann Seton, a woman who was born in the upper class and married into a wealthy family. But when her husband's business failed and he later died of tuberculosis, Elizabeth realized that she needed more out of life, and was awakened to the things of God – dedicating her life to the service of others.
As we head full-steam into 2018, let us demand more out of life and ourselves. May we be awakened to the things of God instead of the things of the world so that we, like St. Elizabeth Ann Seton, can serve more, care more, and love more each and every day of the coming year.